1968 Jaguar Mk2
The Jaguar Mk2 is quintessentially British. In the 1960's it was a symbol of understated luxury that is the hallmark of Jaguar's from this period.
The Jaguar Mk2 was immortalised in the Inspector Morse television series and was often used as a fast getaway car in numerous films at that time.
The car is powered by a 6 cylinder engine to give a quiet smooth ride.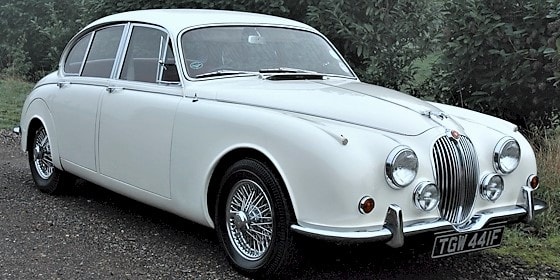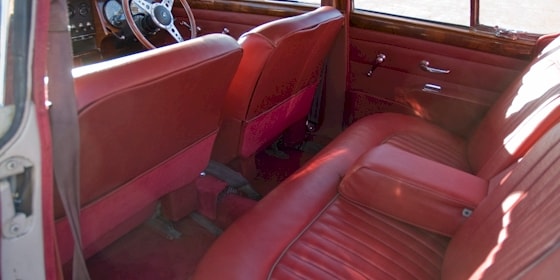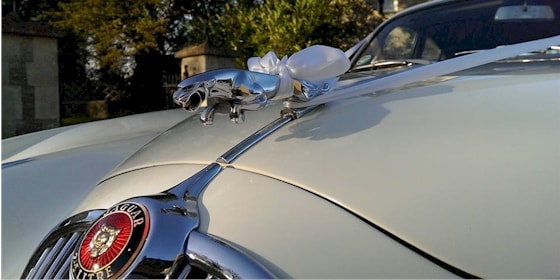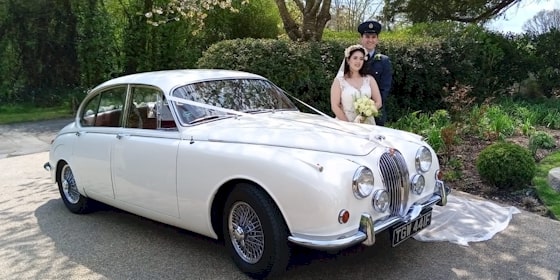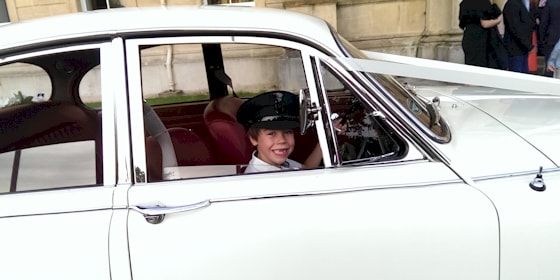 Our Jaguar MK2 coachwork is finished in Old English white with sumptuous cherry red interior, matching carpets and polished wood veneers. Chromed wire wheels complete the specification of this classic wedding car.
With a full width rear bench seat, the car can seat up to 4 passengers in style and comfort.
"The Classic Jaguar MK2 is part of our cultural heritage"