Jaguar Drophead Convertible
Our Jaguar Royale Drophead wedding car is a rare 1930's style convertible. In dark blue and ivory with cream leather interior and polished walnut dashboard, it offers elegance and style of bygone days with the luxury and convenience of modern motoring.
The Jaguar Royale Drophead doors are big enough to admit the fullest of dresses and there is ample rear leg room to stretch out and be comfortable on route.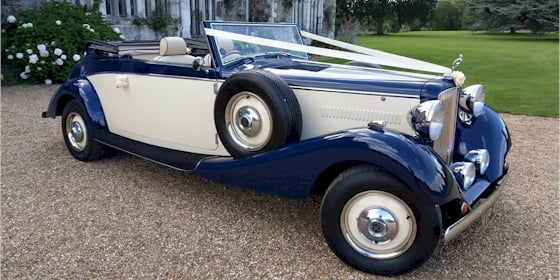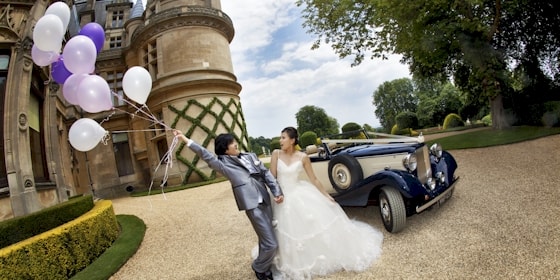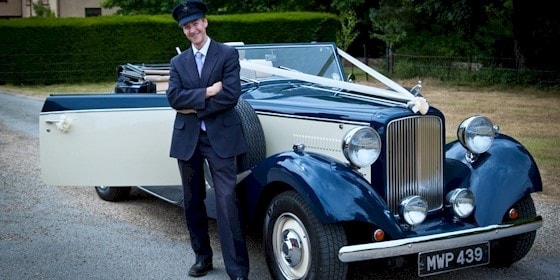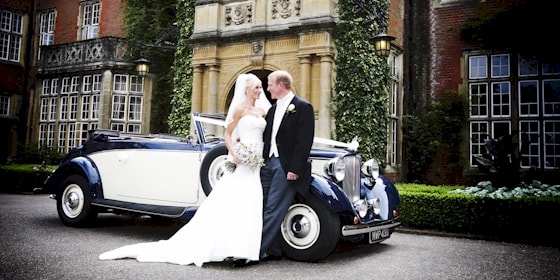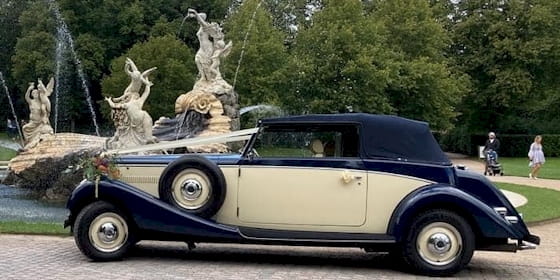 The Jaguar Royale Drophead, photographed here at Waddesdon Manor, is a super fun wedding car and as you can see, it's fantastic for photos with the Bride and Groom when the top is down. Enjoy the attention this car attracts and wave to the crowds as you pass by on your special day with its 6 cylinder Jaguar engine purring quietly in the background.
Contact us anytime for a quote for your wedding day, or to arrange a viewing.